Temple Israel is a warm, engaging synagogue, affiliated with the
United Synagogue of Conservative Judaism, bringing innovation and creativity
to Jewish traditions. We welcome you to enjoy a sense of community, to engage
with Judaism and to transform your life through Torah, worship and
acts of loving kindness. Temple Israel's programming includes uplifting and
spiritually motivating services, education for both adults and children, socials
for adults, youth groups, as well as community service and outreach.
We encourage you to explore our website, visit our synagogue,
and participate in our activities to get to know us!
Shiva Minyan service on Tuesday, July 23 & Wednesday, July 24 will be held
off-site at 7:45 p.m. For details, please contact the Temple office: 704-362-2796.

THE WISDOM OF TEMPLE ISRAEL

Saturdays, June 8, 15, 22, 29 and July 6, 13, 20, 27
9:30 a.m.
Please join us on Shabbat this summer for a series of guest speakers from our congregational family.
MEET, EAT, DISCOVER: Searching for Meaning in Judaism Today

Thursday August 8
11 a.m.
Power up your lunch hour with an appetizing array of food for thought. Join Rabbi Howard Siegel once a month for an engaging clergy‑led discussion on "Searching for Meaning in Judaism Today," followed by a delicious catered lunch. Registration required. For details, Click here.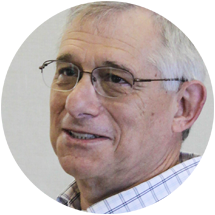 WELCOME HOME SHABBAT
Friday, August 9
5:30 p.m.
Join your Temple Israel friends and family as we "Welcome Home" Rabbi Howard Siegel to our congregation. The evening will include a pre-oneg, an uplifting Friday night Shabbat service, and a special Shabbat dinner. For details, click here.
SEND A JAR OF HONEY TO WISH FAMILY, FRIENDS

& BUSINESS ASSOCIATES A SWEET NEW YEAR!
Start the new year off on a sweet note! Send an 8-ounce jar of delicious, kosher honey to arrive in time for Rosh Hashanah, and include a personalized "L'Shana Tova" card. Each gift will indicate that a donation has been made to Temple Israel Religious School in their honor. Order by July 31 for FREE shipping! For more information or to place an order, click here.
WoTI SUMMER SOIREE

Thursday, August 22
7 p.m.
Come sip sangria and share some snacks with the Women of Temple Israel at this special event for current and prospective members. This is a free event, but an RSVP is requested. For details, click here.
PROPOSED OUTDOOR COURTYARD & GARDEN
In conjunction with Rabbi Murray Ezring being named
Emeritus Rabbi (in honor
of his 25 Years of Service and Dedication to our community), the Temple Board of
Trustees has authorized an addition to the Temple
building to be constructed and named in Rabbi Ezring's honor. This new addition is an outdoor area designed to facilitate events important to our congregants and their
children. For details, click here.

THE ROSE ROOM - WOMEN OF TEMPLE ISRAEL GIFT SHOP
Let us help you find that perfect gift for simchas, holidays,

and more, with our wide assortment of beautiful Judaica!
We do registries! For information about shop hours and
special appointments, click here.

**WE DO BRIDAL & WEDDING REGISTRIES!
אין כמו בבית - Ayn k'mo babayit – there's no place like home.
The Hebrew word for home, bayit, transcends the brick and mortar structure, as it also describes a state of mind. Temple Israel is not only a gathering place, but it is a place to engage with Judaism and to transform your life through Torah, worship and acts of loving kindness.

Our egalitarian kehillah kedosha was founded in 1895 by visionaries and is continued today by visionary lay leaders, clergy, and professional staff who want to help you find a sacred and safe place to connect to each other and to Judaism. Won't you join us on this journey? Temple Israel….our house, your home.
______________________________________________________________________

Journeys is a monthly digital publication

produced by USCJ to engage and inform
individuals of all backgrounds who want
to be part of an authentic and dynamic
Jewish experience and advance its critical
role in the world. To read the latest issue
of Journeys, please click here.
Wed, July 24 2019
21 Tammuz 5779
Today's Calendar
---
Upcoming Programs & Events
---
Parshat Pinchas
Candle Lighting
Havdalah
Motzei Shabbat, Jul 27, 9:13p
Shabbat Mevarchim
View Calendar
Wed, July 24 2019 21 Tammuz 5779