Lifelong Learning


Our Temple Israel clergy take great pride in bringing our adults stimulating and
relevant Torah study. You could ask for no better teachers than Rabbi Michael Wolk
and Cantor Shira Lissek for thought-provoking Torah discussions, spiritual reflection,
ancient history lessons, and more.
From September through May, be on the lookout for additional Lifelong Learning
classes on specific topics, and often with special guests.
The only supplies needed: Questions and an Open Mind. To inquire about our conversion class, please contact the
Clergy Office at 980-960-2379.

---
WONDERING THROUGH THE HIGH HOLIDAYS WITH RABBI WOLK
Wednesdays, September 13 & 20, 7:30 pm


Prepare for the High Holidays with Rabbi Wolk as we gather together to discuss Abigail Pogrebin's
book, "My Jewish Year: 18 Holidays, One Wondering Jew." In the book, the author travels through
this calendar's signposts with candor, humor, and a trove of information, capturing the arc of Jewish observance through the eyes of a relatable, wandering―and wondering―Jew. The chapters are interspersed with brief reflections from prominent rabbis and Jewish thinkers. Join us for a lively discussion!

"With wit, warmth, and the fierce, searching curiosity that is her trademark…. (t)his book will
speak to everyone who wonders why we do what we do, and isn't content with the answer that
our fathers and mothers did it before us." - Best-Selling Author, Dani Shapiro
To register your attendance, click here.
TORAH READING WITH CANTOR ROOCHVARG
Mondays, October 9, 16, 23, & 30, 7:15 pm
The skill of reading Torah is over 1,000 years old and is used in synagogues all over the world. You too can acquire this skill! Temple Israel wants you to join our Torah reading team! All that is required is the ability to decode Hebrew. Cantor Roochvarg will be teaching a course in Torah chanting four Monday evenings in October after 7 pm Minyan. Register now to join the elite crew of Torah chanters, by clicking here.
THE JEWISH EXPERIENCE: THE ASHKENAZIM
Wednesdays: October 11, 18, 25, and November 1, 7:15 pm

Join Marshal Auron as we focus on the story and contributions of Eastern/Central European Jewry.
We'll trace origins from the first Jews in Europe to the challenges of the Medieval and Renaissance
years, to the contributions of Yiddish culture, and culminate in learning about Ashkenazi customs today.
To register, click here.
---
RABBI'S TORAH STUDY
Thursdays, 10 am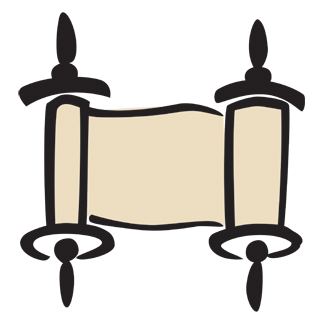 Join Rabbi Wolk and study the weekly Torah portion through the lens of traditional and modern commentaries. This class will take place both in-person (TI Boardroom) and via Zoom. https://templeisraelnc-org.zoom.us/j/84842974943
---
Tue, October 3 2023 18 Tishrei 5784