Lifelong Learning: RABBI'S TORAH STUDY*
Thursdays, 10 a.m.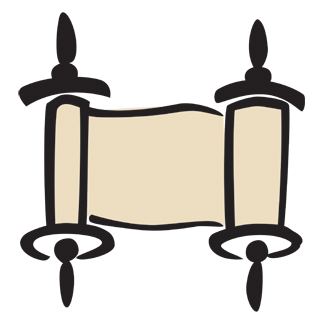 Join Rabbi Wolk and study the
weekly Torah portion through
the lens of traditional and modern
commentaries. To join in via Zoom,
click here.
*Beginning Thursday, June 16, Rabbi's Torah Study will be on
summer hiatus.
HONEY FROM THE HEART FUNDRAISER FOR TIRS
$19/Jar (includes shipping) - Order by September 1
Celebrate a Sweet New Year! Spread joy to friends and family by sending a jar of honey!

*Honey will be delivered by Rosh Hashanah
To order, click here.
Torah on Tap: NEWCOMERS SOCIAL
Thursday, August 11, 7 p.m.
Are you new to the Charlotte area and looking to meet other young Jewish professionals? Have you been here a while and haven't yet made the connection? Are you active in the community and want to make some new friends? This event is for you! Come have a drink and mingle! We'll be hanging out at Charlotte Beer Garden (1300 S. Tryon).
TORAH TOTS SPLASH INTO SHABBAT
Friday, August 12, 4:30 p.m.
All families with children up to six years of age (and their siblings) are welcome to join in at the LJCC Splash Park! There will be open-play, songs, and a Shabbat service capped off with pizza & popsicles! For additional information and to register, click here.
SHABBAT BA'CHUTZ
Friday, August 19, 5:45 p.m.
Join us for a special summer Shabbat service on the temple lawn. Bring a blanket or chairs, and a vegetarian or dairy meal. Immediately after services, we'll enjoy a picnic dinner together, and Temple Israel will provide the ice cream
dessert! Please let us know you are coming, so we know how much ice cream to order, by clicking here.
WoTI SUMMER SOIREE
Tuesday, August 23, 7 p.m.
Women of Temple Israel (WoTI) members, potential members, and guests are invited to drop-in for good company and light refreshments. This event will take place at a private residence and details will be emailed just prior to the gathering. To register (required) for this event, click here.
WELCOME HOME SHABBAT
Friday, August 26, 5:30 p.m.
Gather with your Temple Israel friends and family for Welcome Home Shabbat! The evening begins with a special L'Chaim in honor of our new president, Amy Udoff. Then we will enjoy Kabbalat Shabbat services, followed by a delicious Shabbat dinner. For additional details and to register for dinner, click here.
Empty Nesters: TAILGATE AT THE TEMPLE
Sunday, August 28, 4 p.m.
Join the Empty Nesters as we welcome the fall Football Season with our own Tailgating Party in the Temple Parking Lot! You don't have to be a football fan to meet new friends and join the fun! Wear your favorite Team colors and enjoy an evening of special tailgating games, music, and socializing! To register, click here.
Youth Programs


• Check back soon for an overview of upcoming Youth Programs, please CLICK HERE.
Sun, August 14 2022 17 Av 5782