Upcoming Programs
Lifelong Learning: JEWS & BREWS
Thursdays, 10 a.m.
*NEW DAY* beginning February 18
Join Rabbi Wolk each Thursday
for a cup of coffee and study the weekly Torah portion through
the lens of traditional and modern commentaries. For additional information, click here.
Empty Nesters: PASSOVER IN A PANDEMIC: CELEBRATING APART WHEN WE WANT TO
BE TOGETHER
Wednesday, March 3, 8 p.m.

Join the Empty Nesters as we
welcome Rabbi Wolk for this
special Zoom conversation.
To register for this FREE event,
click here.
LUNCH N' LEARN with Rabbi Michael Wolk:
GETTING READY FOR PASSOVER
Thursday, March 11, 12 Noon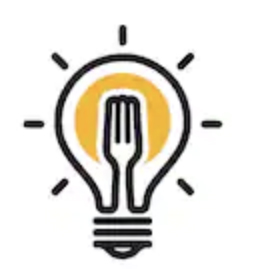 *This event is sponsored by the
Carolina Foundation for Jewish
Seniors (CFJS)

To join in, click here.
Temple Israel Religious School:
GAN (Kindergarten) OPEN HOUSE
Sunday, March 14, 1 p.m.

Bring your singing voices and meet Rabbi Kornsgold, Rabbi Wolk, and Cantor Lissek
to learn what the buzz is all about! Please
let us know you are coming, by clicking here.
TEMPLE ISRAEL BOOK CLUB MEETING
Wednesday, March 17, 7:30 p.m.
Join us as we discuss George Eliot's
final novel, and her most ambitious work,
"Daniel Deronda," which contrasts the
moral laxity of the British aristocracy with
the dedicated fervor of Jewish nationalists.
For additional details, click here.

Torah Tots: FAMILY PASSOVER SCAVENGER HUNT
Sunday, March 21, 10 a.m.
Be a part of our fun Torah Tots Outdoor Passover Scavenger hunt! Just like an afikomen hunt, but bigger! As a family, you will learn all about Passover as you complete each scavenger hunt clue and challenge. Click here to register to this (no cost) event.
Social Club: ANNUAL PAID-UP MEMBERSHIP LUNCHEON
Sunday, March 21, 1 p.m.

Emmy Award-winning medical
journalist Kevin Soden, M.D. will
be our special guest and discussing "Covid-19 Vaccinations and Pandemic
Update." For additional information
about this event, click here.
ANNUAL CHOCOLATE SEDER WITH A TWIST
(3rdD-12th GRADES)
Sunday, March 21, 7 p.m.


Ever want to eat your favorite chametz before you completely clean your house for Passover? Join TI Youth Groups for our Annual Chocolate Seder with a twist! For details, click here.
LET OUR PEOPLE SING: 2nd Night Virtual Seder with Rabbi Wolk and Cantor Lissek
Sunday, March 28, 6-8 p.m.
Join us this Passover for Temple
Israel's Annual 2nd Night Community
Seder, led by Rabbi Michael Wolk
and Cantor Shira Lissek. These are
extraordinary times we are living in,
but we can all still gather virtually in song and tradition.The
Seder will be musical, engaging and fun for the entire family!
Let us know you will be joining us by clicking here.
Charlotte Jewish Film Festival & Temple Israel present: WHEN HITLER STOLE PINK RABBIT
(currently available for streaming)

Based on Judith Kerr's semi autobiographical bestselling children's novel, this beautiful historical adventure follows nine-year-old Anna, who is too busy with schoolwork and friends to notice Hitler's face glaring from posters plastered all over 1933 Berlin. For additional info, click here.
Youth Programs


• For an overview of upcoming Youth Programs, please CLICK HERE.
Miss a Lifelong Learning Class?



• Many of our classes are now being recorded, and can be viewed by CLICKING HERE
Mon, March 1 2021 17 Adar 5781