Upcoming Programs
Lifelong Learning: JEWS & BREWS
Mondays, 10 a.m.
Join Rabbi Wolk each Monday for a cup of coffee and study the weekly Torah portion through
the lens of traditional and modern commentaries. For additional information, click here.
2020 Winter Concert - THE BEST IS YEST TO COME: AN EVENING OF LIGHT & CELEBRATION
Sunday, December 6, 5 p.m.
Please join Cantor Shira Lissek, along with some remarkable musicians, for a Winter Concert
Fundraiser benefiting Temple Israel. The evening will include performances of favorite classics,
and uplifting Jewish music. In recognition of their decades of service, we will also be honoring Audrey Madans and Irving Bienstock this evening with the Shofar Award. For ticket and
sponsorship information, please click here.
Lunch N' Learn with Rabbi Michael Wolk: THE MACCABEES: GOOD GUYS OR BAD GUYS?
Thursday, December 10, 12 Noon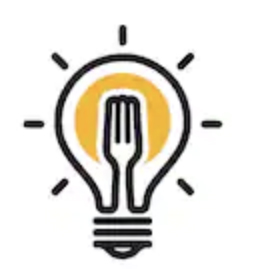 In the spirit of Hanukkah, we will discuss "The Maccabees: Good Guys or Bad Guys?"
To register, click here.
HANUKKAH CELEBRATION & DINNER
Saturday, December 12, 6 p.m.


Bring the family and join your friends at Temple Israel as we cram eight crazy nights into one fun celebration of Hanukkah! This year we are hosting our annual "Light Up the Night" Hanukkah Celebration & Dinner but in a safe and socially distant way! The celebration will take place in our
brand new outdoor courtyard and amphitheater, and space is limited. For details, click here.
Social Club: HANUKKAH PROGRAM
Sunday, December 13, 12:30 p.m.


This year the Social Club's Annual Hanukkah Program will be via ZOOM. We will virtually light our Hanukkah Menorahs and spin our dreidels together. We are so pleased to welcome back Cantor Emeritus Elias Roochvarg who help us celebrate with Hanukkah tales and lead us in Hanukkah songs. This year, you will be able to order latkes to pick up and enjoy during the event at home. For details, click here.
LIGHT OVER DARKNESS - VIRTUAL HANUKKAH STREET ART, CANDLE LIGHTING & SINGING, FEATURING JEWISH ARTIST, MIKE WIRTH
Sunday, December 13, 5:30 p.m.

Join Temple Israel virtually for a festive evening of street art, Hanukkah candle lighting and singing! Rabbi Wolk, Cantor Lissek and their families are thrilled to join Queens Jewish Life as they contribute
to the work of acclaimed Jewish street artist, Mike Wirth. Temple Israel's clergy will spray paint the fourth night's flame on Charlotte's large Hanukkah Mural Project.
To join in via Zoom, click here.
Men's Club: SEVENTH NIGHT CIGARS, SCOTCH, AND LIGHTS
Wednesday, December 16, 8 p.m.



Space is limited for this special seventh night celebration of Hanukkah by Temple Israel Men's Club.
For details, please click here.
WoTI: SHINING YOUR LIGHT: A HANUKKAH CELEBRATION WITH ELIANA LIGHT
Thursday, December 17, 8- 9 p.m.



Join singer-songwriter and educator Eliana Light as we sing, dream, and explore the light in our lives. Members and non-members are welcome! We will be holding a Raffle to benefit Torah Fund ($10/ticket or 3 tickets for $20) – tickets can be purchased during registration! For additional info, click here.
---
Miss a Class?
Many of our classes are now being recorded and can be viewed by CLICKING HERE
Youth Programs
For a weekly list of upcoming Youth Programs, please CLICK HERE.
Wed, December 2 2020 16 Kislev 5781